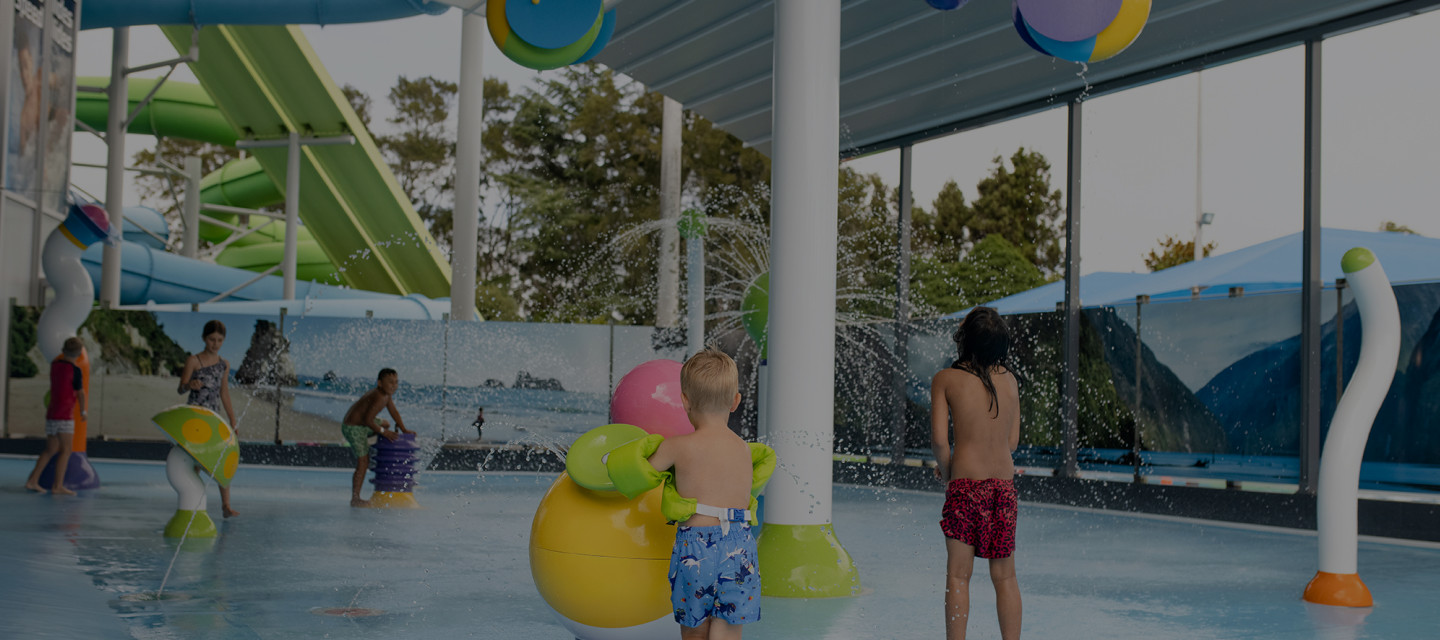 Book an Event
Party at the pools
We can host your work get together or your kids' birthday bash at Waterworld or Gallagher Aquatic Centre. Let us take the hassle away from you with our affordable party packages and fun facilities. Prices don't include pools admission (see party add-ons).
$50 package
2 hours reserved outdoor rainbow area hire
1 hour of barbecue use
$55 package
2 hours indoor reserved party area hire
1 hour of barbecue use
$60 package
2 hours studio and kitchen hire
Party add-ons
$50 pool entry for up to 20 children and 2 adults (see Waterworld page for admission prices)
More barbecue time for $15 per hour
Outdoor rainbow area for $20 per hour
More indoor party area time for $25 per hour (2 hour minimum)
Studio and kitchen for $45 per hour (2 hour minimum)
Bouncy castle for $50 per hour (2 hour minimum)
20 all-day hydroslide passes for $100
Conditions
You'll find rules around appropriate swimwear and supervision of children on the Waterworld and Gallagher Aquatic Centre pages.
Where a BBQ is booked alone (not as part of a package), a refundable deposit of $10 is required.
A non-refundable deposit of $50 needs to be paid within 7 days of your booking confirmation.
The balance must be paid within 48 hours of your scheduled booking.
Hydrosliders must be at least 1m tall, speed slide users must be at least 1.4m.